Welcome to No Zebras handbook 🐱‍🏍
We would like to give you an overview of how it is to work at No Zebra. We hope that it can be used to get a feeling of who we are as well as being a place where you can find all the information you need. We have chosen to make our Handbook public, so new employees or interested parties can get a honest look into our company, both before and after an application. Happy reading!
The basics
Work, work, work
Our vibe
Development
When you start at No Zebra...
When you are out of the office...
The basics
No Zebras was founded by Jesper Holm Joensen and Nicholai Hindrichsen in 1999 - similar to now, the motto was 'everything is possible'.

Slide << 1/5 >> Slide 

With a standpoint in innovation, ambition, and positive culture that celebrates diversity, freedom and well-being, No Zebra has grown to its current size.

Slide << 2/5 >> Slide 

 

Currently, No Zebas has approximately 55 passionated employees. 

Here, there are room for everyone independent of their background - our common denonater is a passion for everything digital, a high professionalism and an agile mindset. 

Slide << 3/5 >> Slide 

We are a full-service performance agency, who are specialized in makreting, technology and design. 

Moreover, we have agile client managers, engaging business developers, a competent MarCom team and a motivated administration. 

 

Slide << 4/5 >> Slide 

Our offices are located at Åboulevarden 3, 2. sal, 8000 Aarhus C and Silkegade 11, 2. sal, 1113 København K.

 

Slide << 5/5 >> Slide 
Still curious about No Zebra? Here are a few quick facts about where we have been and where we are headed:
No Zebra hired its first full-time employee in 2001, and in 2004, No Zebra developed the world-known SAAS-platform iPaper, which was separated from No Zebra as an independent sister company in 2006. Jesper Holm Joensen and Nicholai Hindrichsen are still active and a part of the circle of owners for iPaper. 


In 2007, 2008, and 2009, No Zebra was appointed by Børsen as a Gazelle company. Moreover, No Zebra is one of the 0,15% of companies in Denmark with a golden AAA-rating, which entails an AAA credit rating consistently for 10 years. 


No Zebra has an ambitious internship program for young students who are interested in marketing, technology, design, or sales. In 2023, No Zebra won the price as the best internship-company for students in Eastern Jutland by Studenterhuset Aarhus.
In August 2018, No Zebra expanded with the establishment of an office in Copenhagen to accommodate the growing demand from clients in the region. The office will be developed with its own independent management and a team of consultants over the coming years and is already rapidly developing. 


Each year, we invite 300 participants to Digital Performance Day, where we have a focus on e-Commerce, digital marketing and data driven business development. In 2021, we launched No Zebras own podcast, Digital Performance Talks, where we talk about disciplines, best practices and trends within e-commerce and marketing.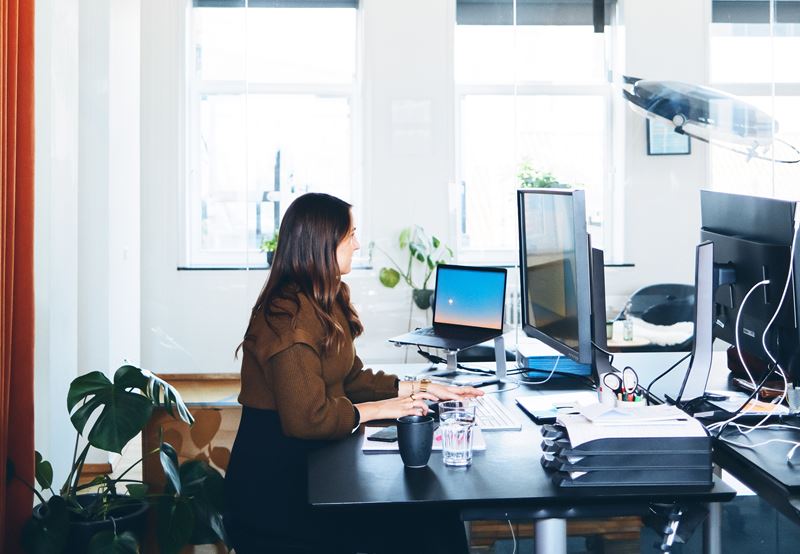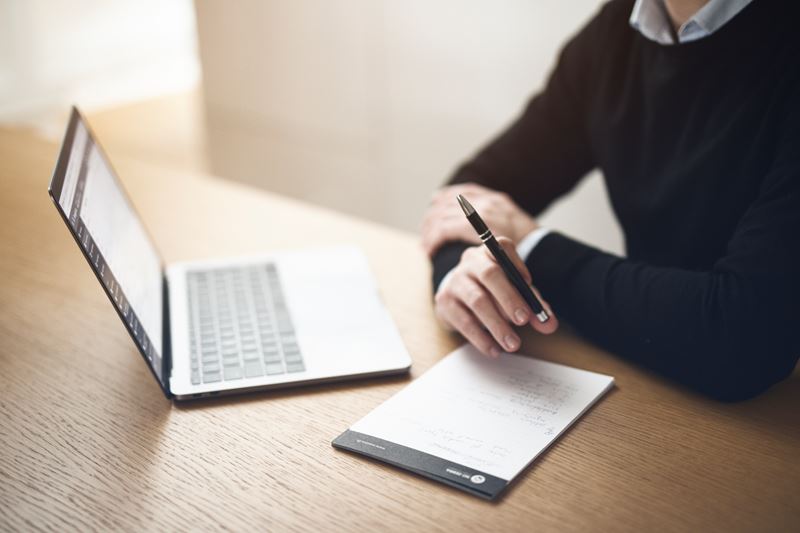 Remote guidelines
At No Zebra, we have many diverse work tasks and some are more suited for remote work than others. In collaboration with your nearest manager, you are asked to assess which of your overall work tasks that are best suited for remote work as opposed to making decisions each time you wish to work remotely. 


Even though the majority of the staff at No Zebra are "digital natives" and communicates effectively online, you should continuously consider if working remotely would put extra burdens on your colleagues. 


No Zebra will support you with the right equipment for your home office (screen, keyboard, etc.), in order for you to have the best possible conditions to work remotely. However, it is your own responsibility to ensure that the psychical set-up is supporting your home office. If you need guidance, our occupational health and safety representative, Mads Rode, would be happy to help you. Also, you can take a look at the law here.  


Microsoft Teams provides plenty of opportunities with emojis, reactions, and similar, however, a real-life smile and handshake will always be the preferred way to greet our clients, and therefore, client meetings overrule working from home. Likewise, as a general guideline, we would love to always see you to psychical events such as our quarterly Q-shows, retrospectives, Friday sessions, departments meetings etc.


Outlook and Microsoft Teams are our primary communication channels and they become increasingly important when we are not communicating face-to-face. Therefore, as a general rule, you should always be available in these channels when you work remotely. You can always change your status if you are not available for shorter periods of the day. It is likewise important that you note in our common calendar if you are not working (marking "remote") and make sure that your lunch is cancelled, so we can bring down the food waste.


When we are at the office, it is naturally for us to greet our colleagues with a 'good morning', and we hope that we can transfer this nice gesture to Teams. Therefore, we encourage you to check in with your team when you work remotely - for example by writing good morning or otherwise letting your colleagues know that you are available.
of all employees experience that the management trust that they do a good job without looking over their shoulder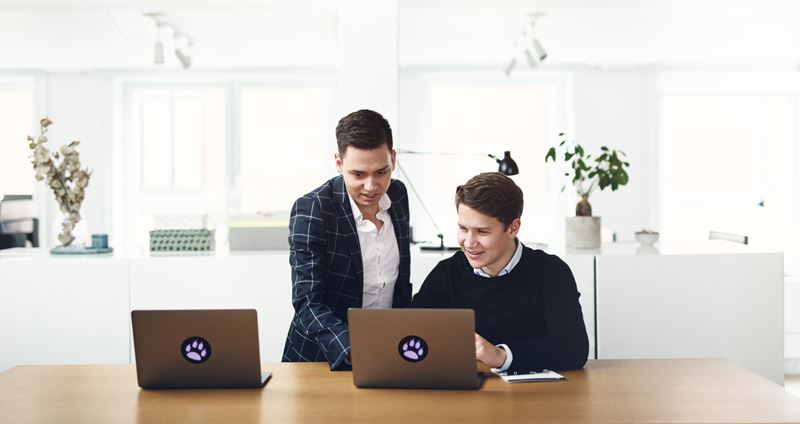 It is great when we meet!
We host a friday session each week - often in the morning, and sometimes in the afternoon. Here, the management will present the latest news and ensure that you are updated on everything that happens in the various departments. Likewise, this is where we do knowledge exchange within our 3 main areas; Design, Marketing and Technology. Here, your expert colleagues will present their newest findings and update you and new trends and changes. Moreover, we also share solutions and results created for our clients, or interesting findings from conferences and events that we have attended. 
We host a Q-show each time a quarter is near its ending. Here, management will go through the company's condition including status on finance and reflections on this. In doing so, everybody can follow status quo and the plans for the future. 
At least one time per year, we dedicate a half or a whole day to a strategy day, which is a professional arrangement where all employees are attending. The themes for the strategy days varies by interest and needs and employees are always welcome to come with suggestions and topics for future strategy days. Strategy days are also held in separate departments with a focus on improving processes and strengthen collaboration.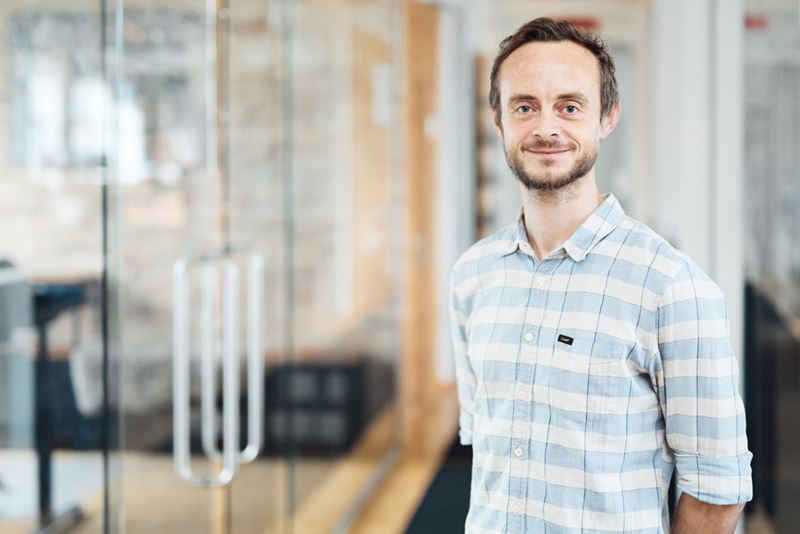 of all employees think that all things considered, No Zebra is a really great place to work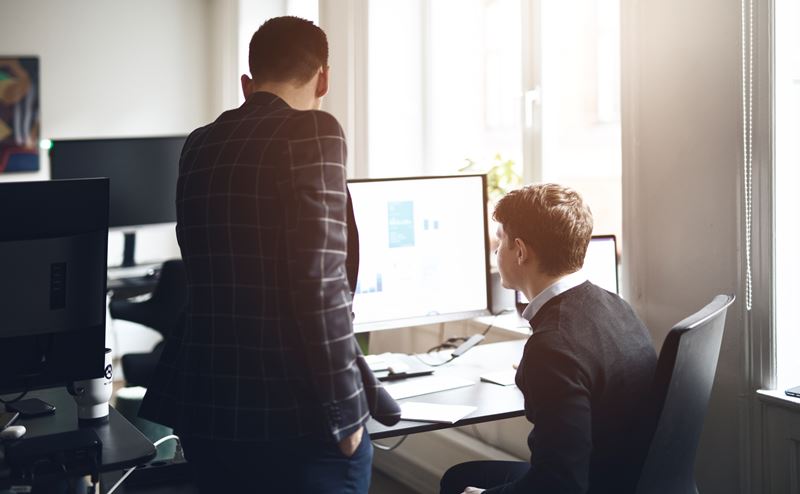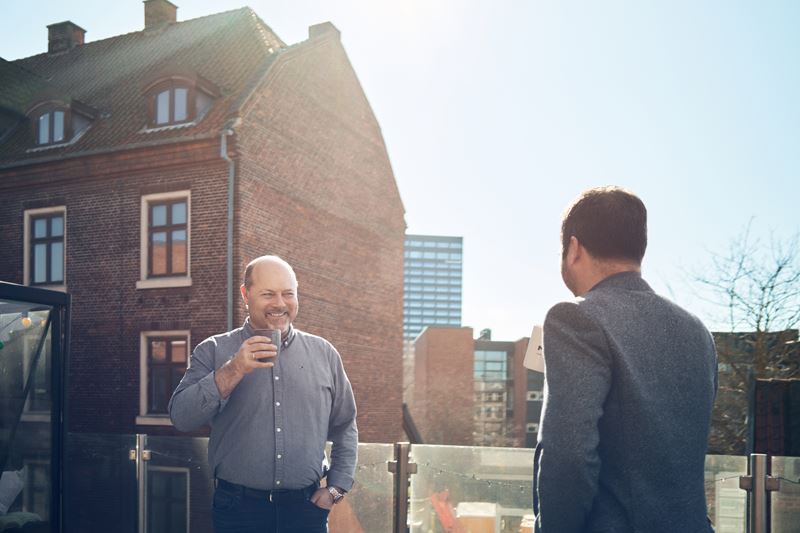 When No Zebra gets cozy
No Zebra is a social agency both in literal and active terms. We prioritize gathering employees outside of office hours to fun, cozy, awesome, and challenging events, where we can strengthen the community across departments. 
Level 8 is the name of an initiative that has sprung from the social spirit of No Zebra. The premise is that if 8 colleagues gather, the company will sponsor an activity outside of official work hours - such as pizza- and boardgames night, a climbing session, a trip to an amusement park, LAN-party or similar. If a Level 8 event is being planned, we expect that it is shared with all employees through either Teams or at Fridaysession. 
Beides our planned events, it is more the rule than the exception to hear the voice of a cold Tuborg being opening Friday afternoon, often within few meters of our football table. 
In November, we get cozy with the families. Here, we will transform the office into a pixie workshop and invite all our families. We will make Christmas decorations, eat æbleskiver, and be visited by Santa who will bring some treats for all the children. Moreover, we play bingo each year which includes various awesome prices. Lastly, we have many amazingly fun Christmas parties behind us, and we intend to continue on the same track. 
The Personaleforening is a part of No Zebra and a membership is 100 kr. per month. The Personaleforeningen consists of 4-5 dedicated employees, who make a virtue out of planning, market, and host approximately 4 exciting and diverse events during the year. 
Each year, we participate in the DHL run with the number of teams available and we use to occupation to spend a few cozy hours together. We will book a tent, grill, and cheer on all our active runners. 
There is a possibility for a sweet colleague to administer a voluntary collection for a present if one of our colleagues is getting married. The administration can help with the set-up on MobilePay and No Zebra will likewise contribute with 500 kroner, which can be used to buy one bigger gift or two separate gifts.
Employee benefits
Naturally, as an employee at No Zebra, you have membership benefits from those unions that No Zebra is a member of. That entails Digital Lead, Creative Club, and Dansk Erhverv Digital. You can read about the individual membership benefits by clicking on the logos here: 
of all employees answers that you feel welcome as a new employee in the office 
A really good start!
At No Zebra, we take onboarding seriously. We have, with a large focus, continuously iterated our onboarding process throughout the years in order to offer new employees the absolute best conditions when they start their employment at No Zebra. 
When you start as a new employee at No Zebra, you will be assigned both a buddy and a wingman. Your wingman is a person within your own department, who will function as your professional peer for the first period of your employment. On the contrary, your buddy is a person outside of your department, who will introduce you to facilities, events, and similar - combined, your wingman and buddy will ensure a smooth and comfortable transition into both work tasks and social dimensions. 
Moreover, you will be invited on a journey to all corners of the company, where each middle manager will take her/his time to introduce you to their separate department. It is important for us that we all know what our peers do, as our full-service approach needs to be in focus in all our client interactions. Also, that type of knowledge will perhaps result in some exciting conversations during lunch or at the coffee machine.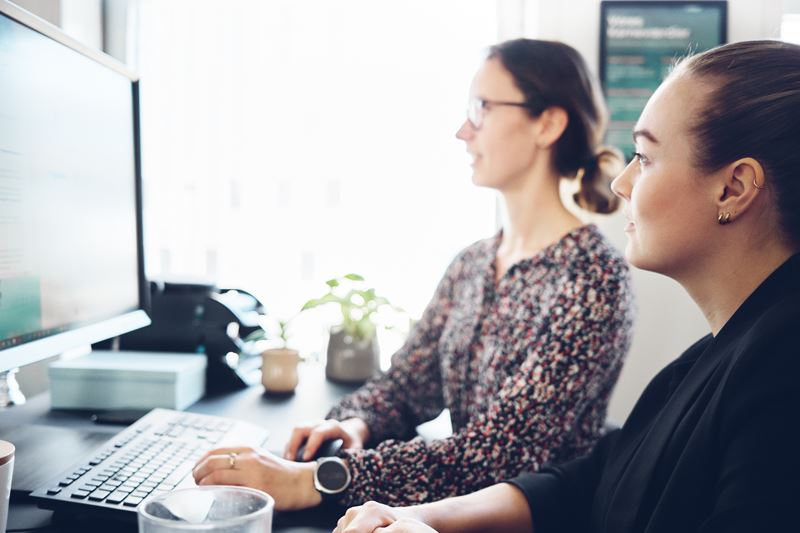 How you will grow at No Zebra
For all new employees, 1., 3., and 6., monthly check-ins are held, which is a conversation between the employee, the nearest manager, and Nicholai. The conversations are held to ensure that you have settled well and have the right conditions to thrive. Here, we will talk about your experience of the work tasks, the culture, and your department.


All full-time employees will be offered a personal development plan. The development plan will be constructed in collaboration with your nearest leader and it will be adjusted to your individual ambitions. Among other things, the plan consists of OKR and personal KPI's, which you are the front runner and architect on in collaboration with your manager. 
From the beginning, No Zebra has been good in giving me the right amount of responsibility and trust to unfold my competencies within execution of digital strategies and consulting of clients. 
This trust, combined with the right amount of guidance to upgrade my competencies within new professional areas, has definitely a large stock in my current professional profile. 
Marc Linde Nielsen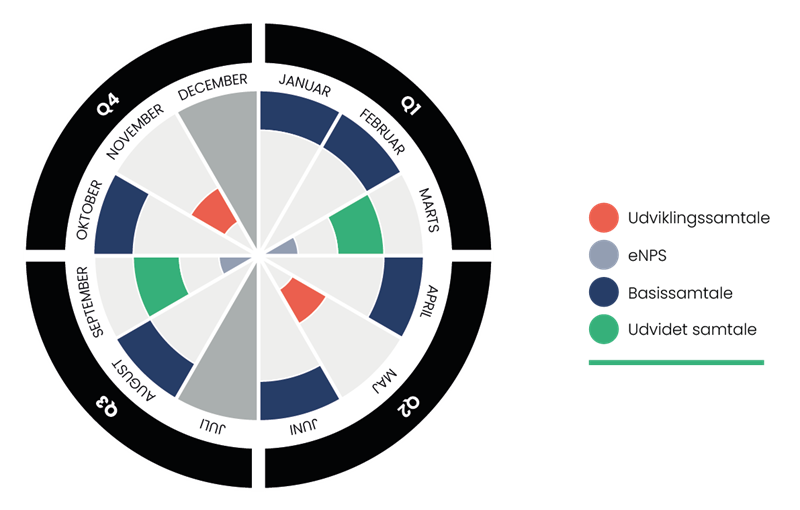 The foundational conversation

This conversation takes place in January, February, April, June, August, October, and November. The content is: 

The daily well-being 
Successes 
Challenges that need to be solved



Slide << 1/3 >> Slide 

The expanded conversation

The expanded conversation takes place in March and September. Here, you and your manager will focus on: 

Well-being in relation to work tasks, your team and your manager
Competencies
Performances 



Slide << 2/3 >> Slide 

The developmental conversation

The developmental conversation takes place two times a year, namely in May and November. Here, the content will be a throughout focus on your: 

Professional development
Personal development



Slide << 3/3 >> Slide 
When you start with us...
Your tech set-up and security
We will do our best to give you an awesome tech set-up when you start as a new employee at No Zebra. It is important that you don't buy software or materials yourself. Instead, tell your nearest manager about your wishes, for example, if your work tasks changes or new software is implemented.
There are fixed guidelines for the cost of hardware and to ensure the companies materials, software, and license management, all installations need to take place through the IT responsible. Violation will initially lead to a written warning and a repeated violation will result in dismissal due to breath of employment. Hardware made available is property of No Zebra and must be returned upon termination of cooperation unless agreed otherwise. 
All e-mails you send and receive through your @nozebra.dk mail are considered property of No Zebra. Therefore, the company has at any given time the right to review your e-mails both during and after your employment if there is a work-related need, or there is a justified suspicion that you have breached your employment contract - and your work e-mails can be used as evidence. Private mails may not be sent from your @nozebra e-mail. In the event of termination of employment, an auto-reply will be sent to the employee's e-mail, and the email will be closed about 6 months after the employee has stopped.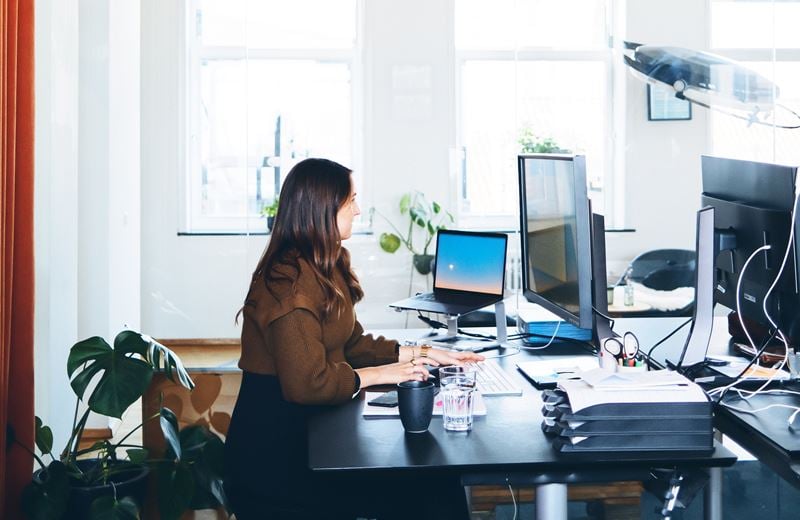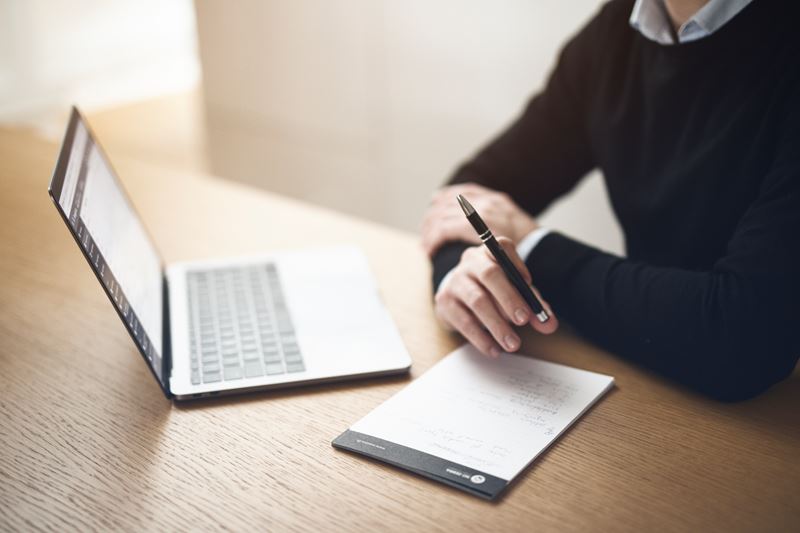 On black and white!
Although many rules are agreed upon and implicit, it is still nice sometimes to get them in black and white without any misunderstandings:
As an employee, you have a duty to report changes in your address, name, or banking conditions to your nearest manager no later than the 20th of a month. 
Employee benefits may be taxable if they exceed the tax limit set by the tax authorities. No Zebra has a duty to provide information. 
All theft is punishable and will be reported to the respective authorities as well as result in a breach of employment.
All communication to the media must be made through No Zebra's communication manager or director. Other employees have no right to comment to the media about No Zebra, its condition, and its products. 
If you, as an employee of No Zebra, have access to financial systems, public systems, or other forms of insights into confidential data, including e.g. bank data, or are assigned a credit card in the company's name, you will be asked to document a clean criminal record. 
As an employee of No Zebra, we expect you to use your entire work capacity loyally for the company. If you wish to have other professional employment in parallel with your employment at No Zebra, it must be accepted in writing by management. This applies regardless of whether it is a competing company or whether the work is paid or not. 
At No Zebra, we are professionals and this must always be felt in our client relationships. We are discreet and treat our customers' information with respect, and similar to other agencies with clients, you have a duty of confidentiality as an employee at No Zebra. The duty of confidentiality includes both internal and external matters and likewise means that we don't post customer-related topics on social media without acceptance. 
Your personal security number (CPR) is only used in relation to the payment. 
As an employee at No Zebra, you are entitled to a bonus of 15.000 kroner if you facilitate the first meeting between No Zebra and a new employee who is being hired under the functionary law/Civil Service Act.
When you are out of the office...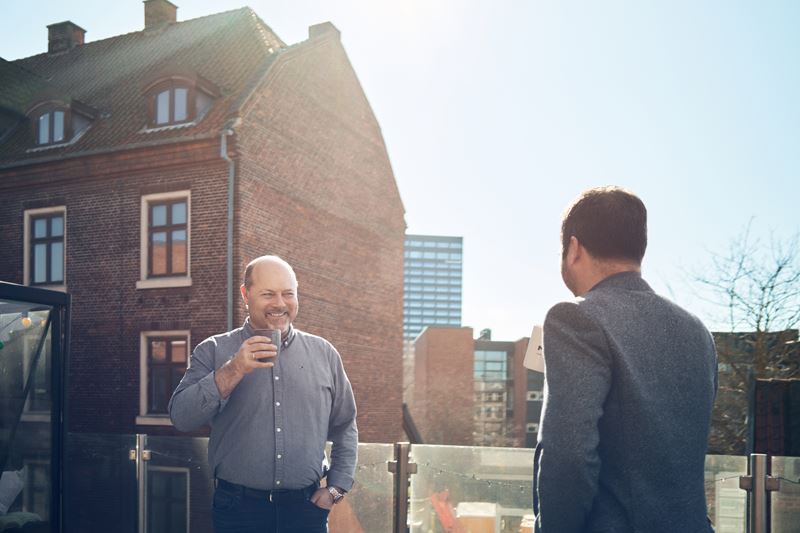 Food and beverages when you are out of the office
If you are traveling or out of the office for meetings, you will have to pay for food and drinks yourself and No Zebra will match your spending with maximum 400 kroner per day. Expenses are being paid through your monthly salary. 
If you have a client- or supplier visit, you can buy breakfast or lunch covered by the company for a maximum of 70 kroner per meal. You should strive for the piccoline to do the shopping. However, if you do it yourself, you need to save the receipts and register the expenses through Zenergy.
You will receive breakfast and lunch at the office if you are present in either Aarhus or Copenhagen, but you will have to administer dinner yourself. No Zebra will cover your expenses with a maximum of 260 kr. per dag. Expenses are paid through the monthly salary.
If you are in doubt, please reach out to the economy department (in the administration), where Marie-Louise is ready to help you.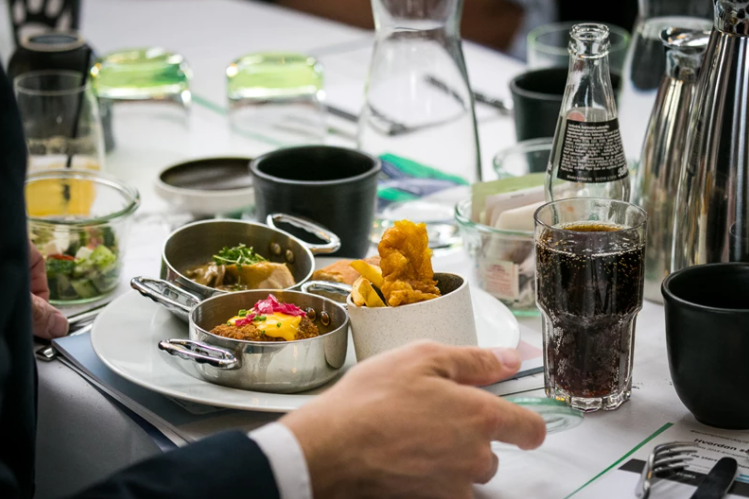 ... A bit more of the practicalities
When you start at No Zebra, you will receive a key for our alarm system and be introduced to this through your onboarding. Unfortunately, a loss of keys can be a costly affair and this cost of this is borne by the employee who has lost the key. The expense will be deducted from the salary. The key is naturally returned at the end of the employment contract. 
Time registration is the best tool we have to manage our projects. Here, we keep an eye on workload and finances as well as using the history of the individual project to estimate new tasks. We ask you to write all the time spent on the individual job numbers and record internal time just as conscientiously. The registration, which takes place in TimeLog, should ideally be conducted every day. Of course, you will be introduced to this through your onboarding.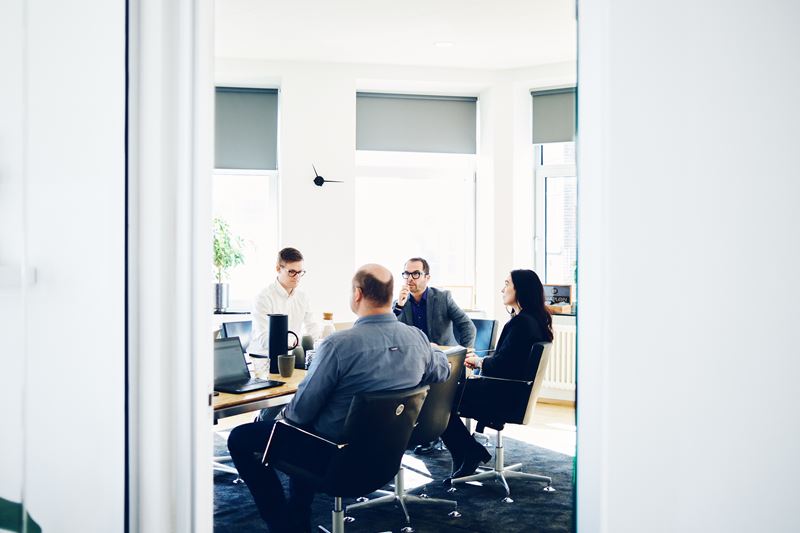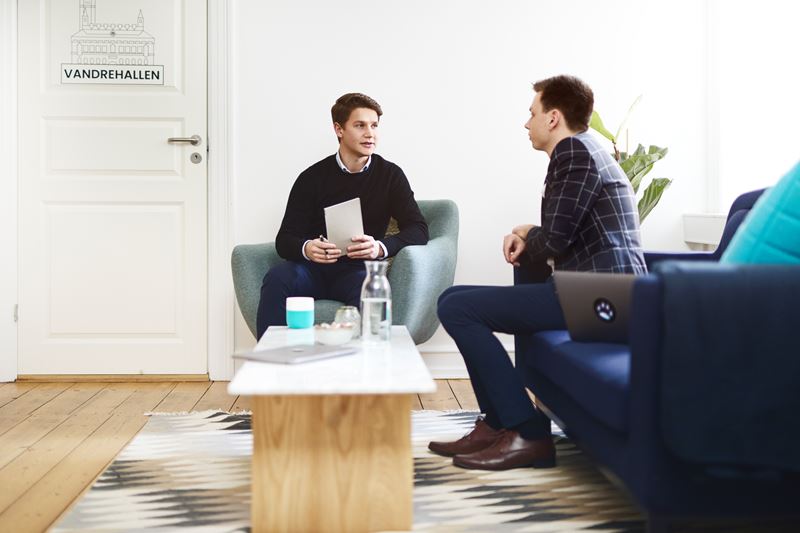 Please don't hesitate to contact Nicholai if you have any questions about No Zebra as a workplace.

Tlf nr: 28443219
Mail: [email protected]


Nicholai Hindrichsen
CEO& Founder, No Zebra